This webpage is designed to help club officials, coaches, players and parents understand the requirements for 'Return to Play'.
Below you will find valuable resources and links to additional tools so that you and your members can be reassured of the safe return to badminton.
In addition to the Badminton England guidance which many of you will have read by now, Hampshire has also produced its own county specific materials to help clubs plan and prepare for a safe return.
Here is a summary of the RTP Roadmap for Spring 2021 and how this will be implemented within Hampshire (WG = Westgate ONLY):
For more details, visit the Badminton England website.
Have you downloaded the new NHS Test and Trace App yet?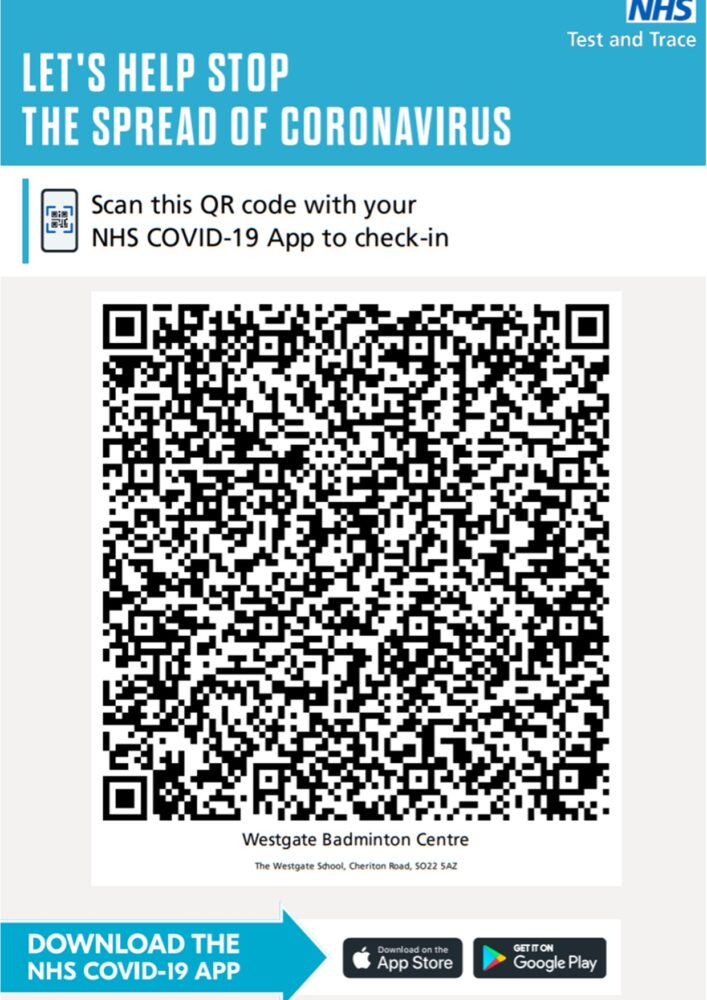 Hampshire Guidance
Risk Assessment for HBA – MAY 2021
COVID 19 Medical Screening Questionnaire Template
Richard COVID-19 Awareness Training
Badminton England Guidance
Covid-19-officer role and training