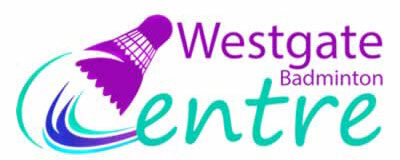 We are delighted to be able to open to all age groups as of Monday 17th May 2021.
In order to keep everyone safe, please read through the list of rules which apply to all visitors to Westgate Badminton Centre  from 17th May.
Thank you very much for your support in ensuring everyone's safety both on and off court.
All junior and senior clubs may resume as normal and are permitted to play both singles and doubles.
Face masks must be worn on entry into the centre and when entering communal areas such as reception and the lounge.
Spectators are permitted to use the viewing gallery provided that face coverings are worn at all times and social distancing is observed.
Players are expected to provide their own hand sanitiser for use during the session.
Hand sanitiser will be provided for all upon entry into the building – please use it! Temperature checks will also continue upon entry.
Light refreshments (tea/coffee etc.) will be available to purchase from the lounge.
All players must adhere to the one-way system and vacate the courts using the fire exit adjacent to court 1.
Players and spectators are ask NOT to arrive more than 5 minutes before the start of their session. Entry into the building will not be permitted until then.
Upon departure, all players and visitors are asked to leave the premises immediately.
Only the toilet facilities in reception are to be used thus allowing the centre staff to ensure cleanliness at all times.