Team Westgate Junior Badminton Sessions
Whether you're a regular player, or completely new to the game, this is the club for you!
The Westgate Junior Badminton Programme is for children aged 6 to 18 years and provides top quality badminton coaching on Saturday mornings by two of our Badminton England level 2 accredited coaches Sunil Bali and Hayley Fooks.
Details of the Autumn term 2021 programme can be found at the bottom of this page.
Meet the Team
Sunil Bali Badminton England Accredited Level 2 Coach
My coaching mentor was Nigel Tier about 25 years ago at Highbury College near Portsmouth. Nigel, an ex England player, was an inspiring coach and much of what I learned from him still resonates today. I run individual and club coaching sessions for both adults and juniors in Southampton and have been fortunate to have coached some very good players. Working with young people and watching them grow into good players has been an especially rewarding experience.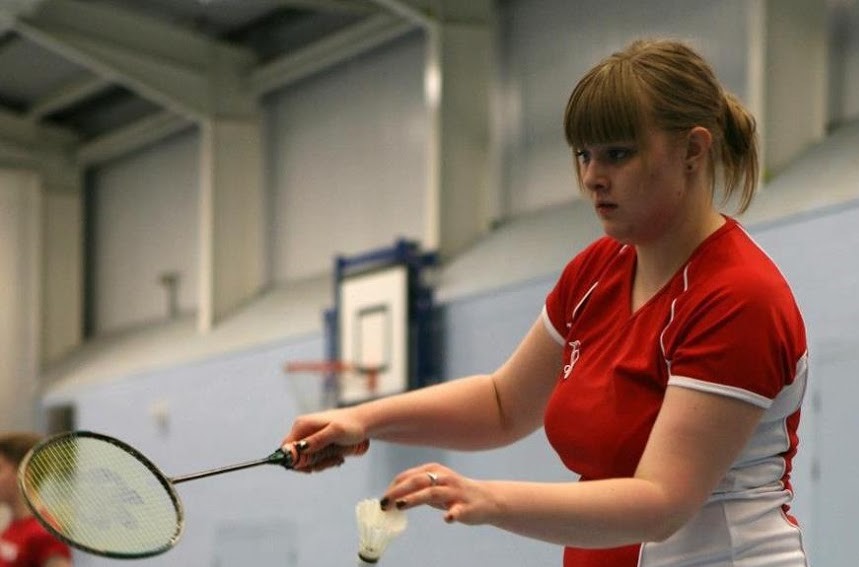 Hayley Fooks Badminton England Accredited Level 2 Coach
Hayley has been playing badminton since the age of 17. She is currently a member of two clubs, Wyvern Dragons (12 years) & Bishops Waltham (18mths) and has been playing in local leagues for the last 10 years. Sunil encouraged Hayley to become a coach and has been part of the Westgate coaching team since September 2015. Hayley became a level 2 coach in 2017.
Westgate Wallabies
9:00am to 10:30am (beginners)
Westgate Wolverines CURRENTLY FULL
10:30am to 12:00pm (intermediates)
Westgate Warriors CURRENTLY FULL
12:00pm to 1:30pm (advanced)
For more details or to arrange for your child to attend a FREE taster session, contact Richard at Westgate Badminton Centre.
If your child is deemed to be a higher standard than that of a beginner, he/she will be offered a place on our waiting list.
centre.manager@hantsbadminton.net
(01962) 444440
Team Westgate Juniors Grading Programme
The Westgate grading programme is designed to encourage and motivate all of its players to want to improve and take ownership of their progress. Within each of the three groups, players achieve one of three levels as they progress, with each level being attributed a colour. At regular intervals throughout the term, the coaches meet to discuss which players are at which level and this is followed soon after by a 'ceremony' to present medals to those who have achieved the criteria to move up to the next level. The colour of the ribbon for that medal denotes the level that player has achieved. Once a player has achieved all three levels for that group, he or she is then placed into the next group up.
The table below explains how this works and the criteria used for assessing players' progress over time.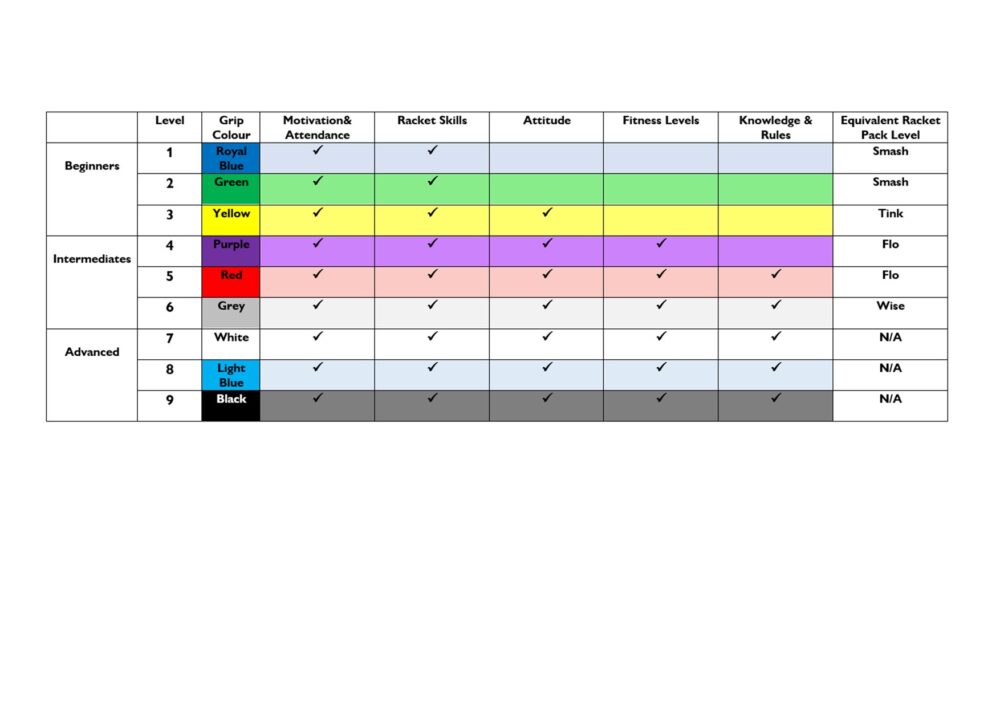 AUTUMN Term 2021 Saturday Letter
Westgate Juniors Application Form
Testimonials
"The Westgate Badminton Centre is a stunning facility with a neat, clean and comfortable lounge. The courts are light and beautiful with quality equipment and an amazing viewing gallery. We love to meet friends here and play badminton together. The managers are friendly and very accommodating".
– Lou-Ann (parent)
"I get very good coaching at the Westgate Badminton Centre and it's so much fun to play with other people".
-Phillip (junior player)
 "Raphaël's sessions on a Saturday morning are a fantastic way for him to unwind at the end of the week, and they are run by teachers who always seem calm, organised and friendly".
-Maianna (parent)