ANNOUNCEMENT
Due to a significant loss incurred during the Covid lockdowns and other severe financial pressures the Directors at HBA are having to make Richard Peters as Centre Manager and Performance and Developing Manager redundant in order to reduce the payroll cost for Westgate.
HBA is committed to working on a plan to secure the long-term future of Westgate Badminton Centre for the continuation of Badminton for all in the county.
This is not something we wanted to do but ultimately it is our only option.
During Richard's 3 months' notice period (to 14th January) it will be business as usual and we will be talking to every club and Association this may affect during this time.
We would like to place on record our thanks to Richard for his work during the past 3 years and wish him the best for the future.
Trevor Darlington
Chair
At HBA our key aims are to:
Help and support our clubs so that they can grow and sustain a healthy membership
Create and implement a clear plan for developing 'grass roots' badminton within the county
Promote the physical, emotional and social benefits of badminton – whatever your age, whatever your level
Help schools and local badminton clubs forge strong relationships
Create a strong and sustainable workforce of high calibre and well qualified coaches
Provide one of the best county coaching programmes in the country with dedicated weekly training sessions for both junior and senior squads throughout the year
Be one of the strongest and most successful playing counties in the country
Hampshire Badminton Mourns The Passing of Graham Troke
We want to pass on the sad news that Graham Troke (husband of Badminton England President, Diana Troke) has recently passed away. Many of you know Graham well and he has supported Diana and Hampshire Badminton over many years.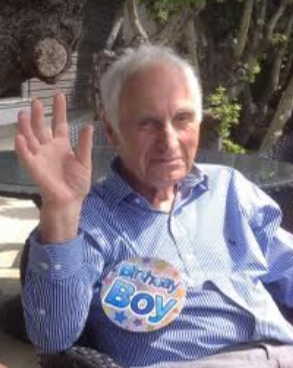 We want to offer our sincere condolences to Diana and her family at this difficult time. As and when we receive any further updates we will let you know. In the meantime we will let the family grieve in peace.
Trevor Darlington
Chair
In proud association with