Hampshire Hosts Very Successful Foundation Coaching Award!
Westgate Badminton Centre hosted a very successful coaching course on 14th/15th August. The Foundation Course (formerly Level 1) was delivered by Level 3 coach Darren Pollard and saw 12 new coaches 'gain their stripes' during two days of intense training. There are plans for Hampshire to host the new Coaching Certificate Course (formerly Level 2) later in the year. Keep an eye on our website for more information.
The next 'generation' of coaches being put through their paces at Westgate.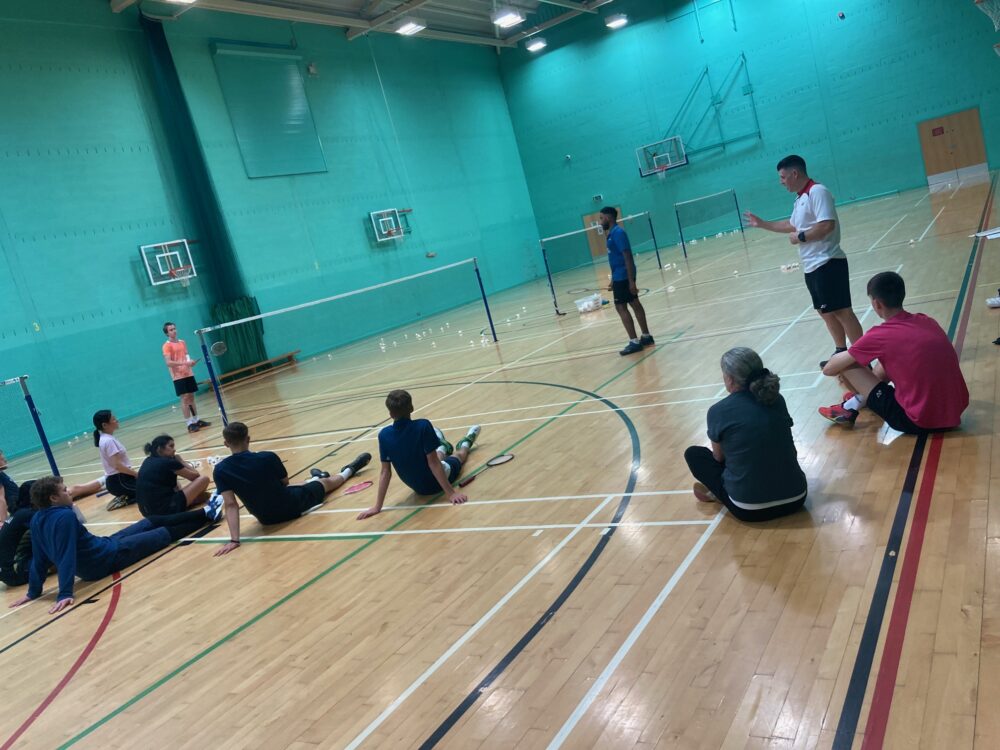 Our key aims are to:
Help and support our clubs so that they can grow and sustain a healthy membership
Create and implement a clear plan for developing 'grass roots' badminton within the county
Promote the physical, emotional and social benefits of badminton – whatever your age, whatever your level
Help schools and local badminton clubs forge strong relationships
Create a strong and sustainable workforce of high calibre and well qualified coaches
Provide one of the best county coaching programmes in the country with dedicated weekly training sessions for both junior and senior squads throughout the year
Be one of the strongest and most successful playing counties in the country
In proud association with