HAMPSHIRE BADMINTON COUNTY JUNIORS
Hampshire County Badminton trains at Westgate Badminton Centre, which is the home of Hampshire Badminton. The Junior squad trains throughout the year on Sunday.  Junior teams compete in the County Shires League. For more information about the league and for results see The Shires Leagues.
Hampshire is amongst the top counties in the country for producing elite and national players.
The juniors are selected every year to train and play for Hampshire. The training sessions on Sunday are by Invite Only, following a selection criteria, which include:
Results at the Hampshire Junior Restricted Championships. For 2022 Hampshire Junior Restricted Tournament results, please click here
Results at Badminton England (BE) sanctioned tournaments
Results against current team players where the player does not play regularly in BE sanctioned tournaments
Badminton England grading and ranking. To check your grading and ranking, please click here
Sportsmanship and commitment to the County
Player commitment to their age group before being considered for selection in older age groups.
Junior county trials
Please contact Cristina Mitchell regarding County Juniors.
SESSION TIMES
Sundays
09.00 – 11.00 – Session 1, as per coach's selection
11.00- 13.00 – Session 2, as per coach's selection
COUNTY CALENDAR
DATES FOR ANY JUNIOR RELATED EVENTS / TRAINING / FIXTURES CAN BE FOUND HERE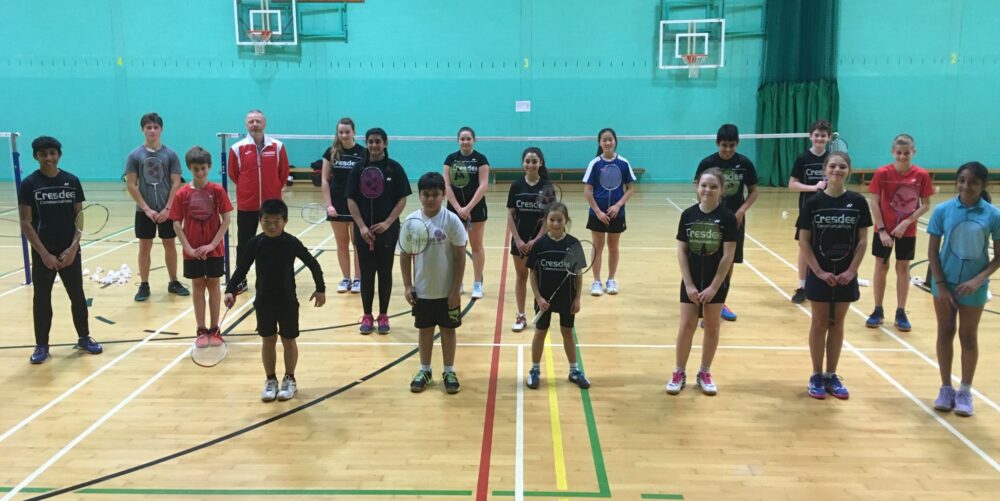 Hampshire junior squads back in training this Autumn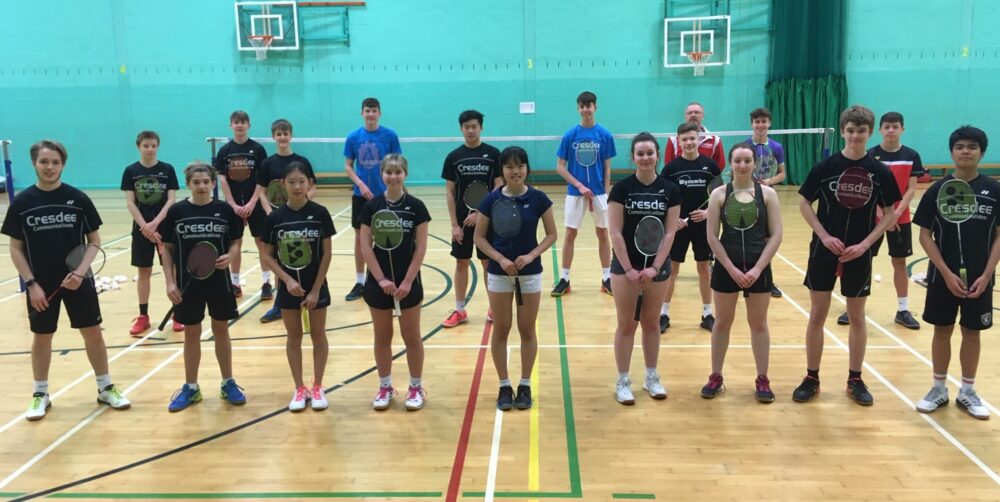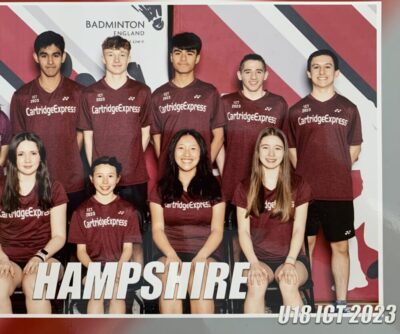 REGISTRATION FORM
If you are new to Hampshire Badminton, or have amendments to your existing registration, please fill in and return to Cristina Mitchell
AGE GROUP SELECTOR BADMINTON ENGLAND This age group selector will help you determine which age group you are in for both Badminton England tournaments and County matches.
SAFEGUARDING
Hampshire Badminton Association Ltd has adopted the Safeguarding Policy of Badminton England Limited.
For further information of how to report a concern, please visit the Safeguarding page on the Badminton England website.