HAMPSHIRE BADMINTON COUNTY JUNIORS
Hampshire County Trials
Please note that the County Juniors trials will take place on Sunday, 18th July 2021. Please see the poster below for details and registration.
Hampshire County Badminton train at Westgate Badminton Centre, which is the home of Hampshire Badminton. The Junior squad trains throughout the year on Sunday.  Junior teams compete in the County Shires League. Trials for Junior & Senior squads are held every year before the start of a new season.   For up-to-date results see The Shires Leagues.
Hampshire are amongst the top counties in the country for producing elite players.
Please contact Cristina Mitchell regarding County Juniors.
SESSION TIMES
Sundays
09.00 – 11.00 – Session 1, as per coaches' selection
11.00- 13.00 – Session 2, as per coaches' selection
Cost: £40 for 5 sessions (13 June-11 July).
The cost for the session is partially subsidised by Hampshire Badminton Association and unfortunately, no pay and play option is available. Please send me an email/message confirming your payment by 7th June.
Siblings Discount: If both children are joining, please deduct 10% from the younger child's payment.
Bank details (Hampshire Badminton Association)
Barclays Bank
Account: 40815721
Sort Code: 20 79 29
Reference: Your child's name and "June"
COUNTY CALENDAR
DATES FOR ANY JUNIOR RELATED EVENTS / TRAINING / FIXTURES CAN BE FOUND HERE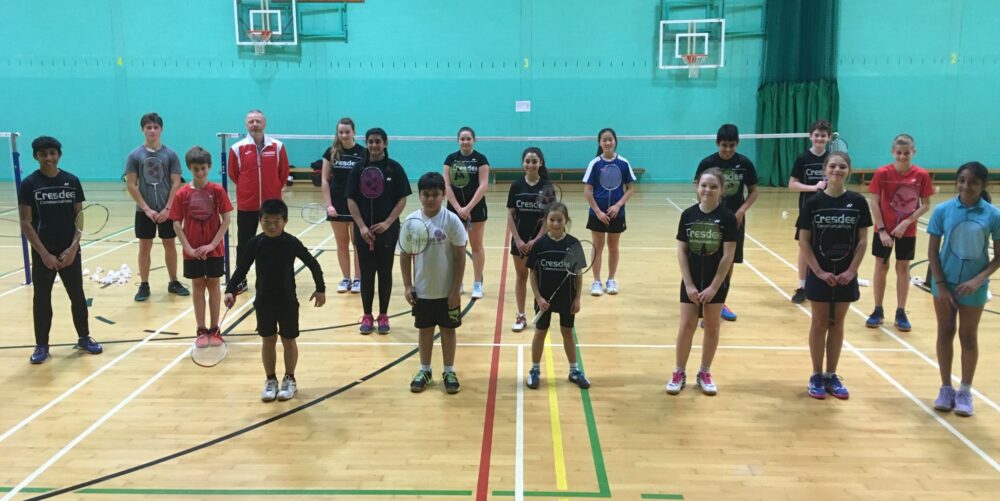 Hampshire junior squads back in training this Autumn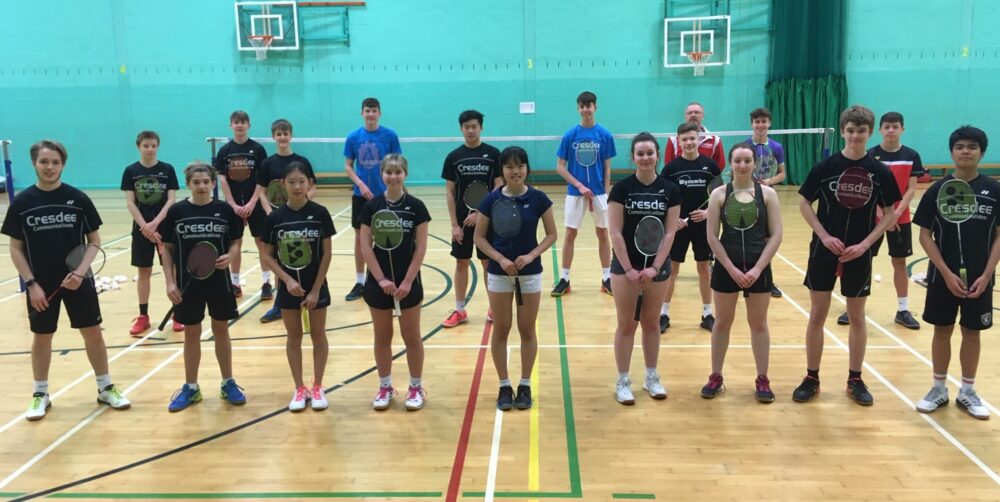 Registration Form
If you are new to Hampshire Badminton, or have amendments to your existing registration, please fill in and return to Cristina Mitchell
AGE GROUP SELECTOR BADMINTON ENGLAND This age group selector will help you determine which age group you are in for both Badminton England tournaments and County matches.
SAFEGUARDING
Hampshire Badminton Association Ltd has adopted the Safeguarding Policy of Badminton England Limited.  Hampshire has also appointed its own Child Protection Officer who can advise on all matters : Jan Harvey : 023 8055 1185 or email Jan Harvey.