Welcome to the Westgate Membership and Court Fee page
In order to play badminton at Westgate, you are not required to pay an annual membership. However, depending on how often you play you could save ££££s by taking out one of our membership packages.
Below is a breakdown of membership fees (monthly) and court fees for members and non-members.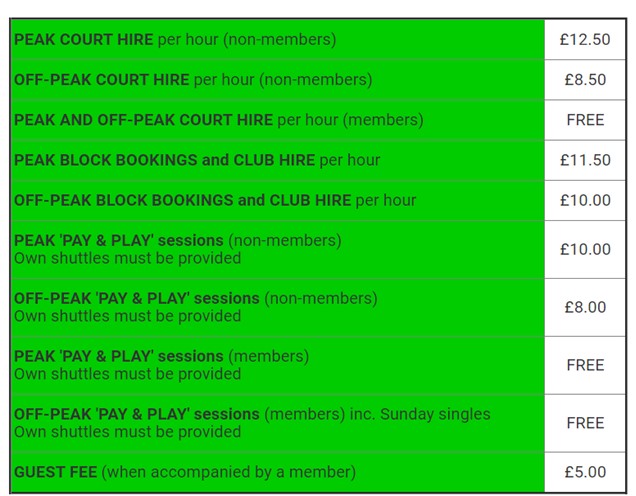 CLICK HERE to download your Westgate Membership Application Form 2020-21